Why are veterans important? Military veterans are among the most important members of our society. They have committed years of their lives to serving and protecting our country, and they deserve our gratitude and respect. Veterans have sacrificed their time, health, and often even their own lives to preserve our freedom and safeguard our nation. It is crucial to acknowledge the contributions and sacrifices of our veterans and honor their service. In this blog post, we will discuss why veterans are so important and why they should never be forgotten.
Veterans Defend Our Freedom:
One significant reason our veterans are important is that they defend our freedom. Veterans served and they are the ones who willingly stand in the line of fire to ensure that we can live our lives without fear of oppression or tyranny. They protect us from external threats while ensuring that our way of life is preserved. They leave their homes, families, and livelihoods to defend our nation, and they do so without asking for anything in return except appreciation.
Veterans Sacrificed their Lives for our Safety:
Veterans' contributions cannot be understated, especially those who have paid the ultimate price by sacrificing their own lives for our safety. They serve their country with selflessness and sacrifice and bear the heavy burden of their service on behalf of American citizens. We must honor their brave actions and never forget the price they paid for our freedom.
Veteran's Protection of our Communities:
Veterans play a crucial role in their communities, too. They come home and serve as doctors, lawyers, and other vital professionals. They continue to keep us safe by protecting and serving our communities and bringing their discipline, experience, and leadership to civilian offices. They embody strength, discipline, and moral values, which are models that younger generations can emulate.
Veterans Provide Inspiration to Younger Generations:
Veterans' contributions also provide inspiration and motivation to younger generations. They set an excellent example of self-discipline, perseverance, and honor for children and adults alike. As the younger generation learns to value the contributions of veterans, the importance of their roles will continue to be passed down and instilled in future generations.
Veterans Deserve Our Respect and Support:
Lastly, veterans deserve our continuous support and care. They experienced extreme hardships and trauma during their service years that often follow them into their civilian lives. It is our duty as Americans to honor and support their sacrifice by helping them navigate civilian life. Providing necessary resources, mental health care, and other support systems could immensely improve their quality of life.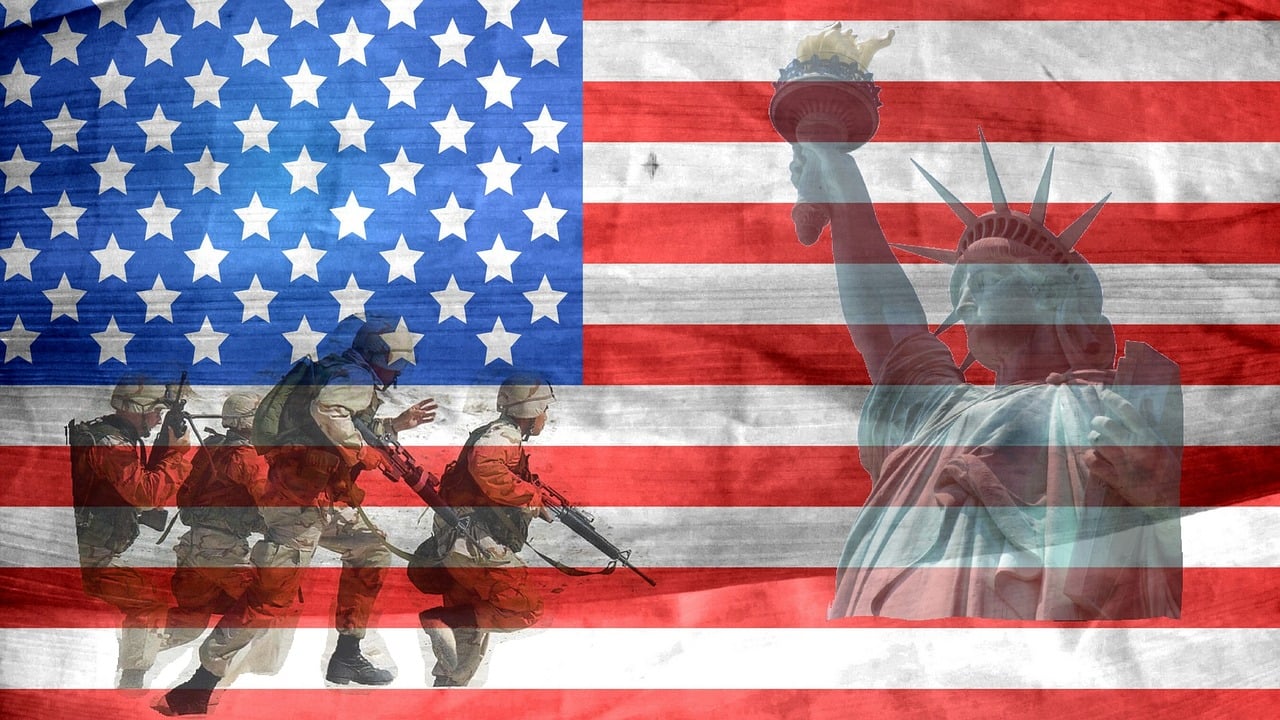 How We Can Better Support Our Veterans After Their Service
Veterans deserve our respect and gratitude for serving our country. They risked their lives to protect us and our freedom, and in return, we should support them in any way we can. However, thousands of veterans face physical and mental challenges daily, and many of them struggle to fit in and adjust to normal life post-military. Below, we delve into how we can better support our veterans' needs after their service.
1) Improve Access to Medical, Mental and Emotional Health Support:
Given that veterans' physical or mental health has been compromised as a result of long deployment periods, it's essential that we provide them with easy access to medical care. The Department of Veterans Affairs offers a range of benefits, including healthcare, counseling programs, and disability compensation, among other benefits for veterans and their family members. Additionally, there are many non-profit community-based organizations and charities that offer mentorship, job training, financial aid, and transitional housing that can provide the necessary resources and support for veterans.
2) Advocate for Better Employment Opportunities:
It's critical to secure adequate jobs that guarantee stability and growth to ensure financial independence for veterans after their service. Finding employment can be a challenge for veterans, particularly those who may have physical or mental health issues. Organizations such as Veterans Affairs can train veterans on valuable job skills and even offer hiring bonuses to companies that employ veterans. Proactive measures by businesses to support veterans looking for employment, including understanding their needs, can significantly improve the veteran's chances of success.
3) Provide Housing Assistance:
Homelessness can be a major issue that veterans face when transitioning back to civilian life. Veterans may have physical, mental, and emotional problems that hinder them from making enough money to afford housing or pay their rent. Providing transitional housing assistance can help ease the transition from military forces to civilian life. Additionally, non-profit organizations such as Department of VA Supportive Housing (HUD-VASH) can provide rental assistance and support for those at risk of homelessness or who have lost their homes.
4) Donate and Volunteer:
There are various non-profits, community support groups, and organizations directly focused on supporting veterans, that you can donate to. Donations can go a long way in providing essential resources for veterans facing a range of challenges. Volunteering can also help combat issues of loneliness and depression faced by many veterans. Community service involves working alongside veterans, helping engage meaningful activities that foster connection, and working with other volunteers to provide support.
5) Stay Engaged and Informed:
Ultimately, the best way to support veterans is to stay engaged and informed. Your support can go a long way in advocating policies or benefiting veterans as they transition to civilian life. Stay informed about veterans' issues, policy changes, and the benefits that are available to them. You can follow veteran support organizations on social media, sign up for newsletters, or volunteer regularly. You can also participate in events, forums, or rallies organized by veteran's advocacy groups to stay active and connected.
Supporting veterans' needs after serving our nation should be a top priority for all of us. Veterans face significant challenges transitioning from military to civilian life and may need help in accessing healthcare, housing, employment, and other resources. It's our responsibility to provide the necessary support for our heroic veterans and ensure that their sacrifices aren't forgotten. Through various channels like community organizations, charities, donations, and volunteering, we can work together to ensure that veterans are empowered to lead productive and fulfilling lives post-service.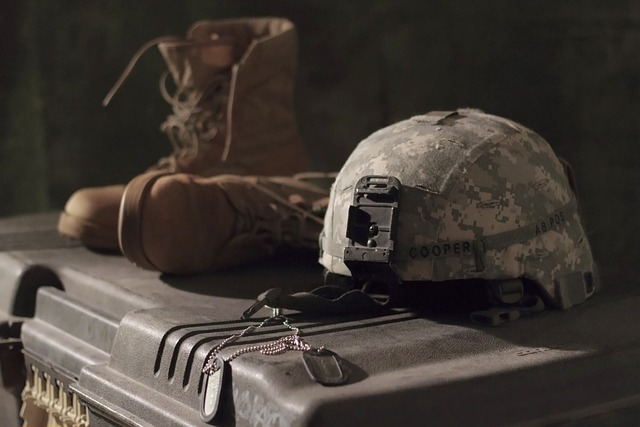 The History and Importance of Veterans
Veterans have played an integral role in shaping our world as we know it today. The sacrifices they made during their time in the military should never be forgotten and we should always remember them. This long-standing tradition of service to the country dates back centuries, back to the settling of territories in the Americas. The role of veterans and military personnel has evolved a lot over time, but their contributions are always appreciated. Let's delve into the history of veterans, their role in conflicts, their service to our nation, and their impact on American society.
Armed Forces
The history of veterans can be traced back to the American Revolution, in which the brave men and women fought for our nation's independence from Great Britain. The foundation for a professional military was laid out during this period. This move gave structure to what came to be known as the armed forces. These early veterans set the tone for future generations of servicemen and women that followed them.
Civil War
The Civil War is perhaps one of the most significant conflicts where veterans played a crucial role. In addition to the Union and Confederate armies, many African American soldiers, who were believed to be unfit for service, joined the Union forces. The civil war veterans set the foundation for caring for wounded and ill soldiers after the conflict, pioneering the introduction of veteran organizations like the Grand Army of the Republic.
World War
In the 20th century, veterans played a crucial role in the Global two World Wars, World War I and II, among other conflicts. Armistice Day marked the end of World War I. During World War II, approximately 16 million Americans served in the military, and people were encouraged to support the war effort by purchasing war bonds and maintaining production levels of war goods.
VA System (VA)
The Veterans Affairs (VA) system was established in the early 1900s to care for veterans' needs in return for their service to the country. After World War II, the number of veterans leaped, necessitating a more robust VA system to take care of their needs post-military service. The VA operates hospitals and other health care facilities throughout the United States and provides various services, including disability compensation and pension benefits, education and training benefits, home loan benefits, and more.
The history of veterans stretches back centuries, and their sacrifices and service are to be respected and admired. Veterans have made incredible contributions to the country, and their impact can be seen in virtually all aspects of American life. It is essential to honor veterans always, not just during military holidays like Veterans Day or Memorial Day. We must acknowledge their contributions and continue to show gratitude by funding programs that support them, not just the VA, but creating job opportunities, scholarships, and other services to make their transition to civilian life easier. Let us always ensure veterans, national guard, army, navy, coast guard etc.. receive the respect, appreciation, and recognition they deserve for their unwavering service to our nation by standing for the national anthem.
Conclusion:
Veterans fought for us, and have played, and continue to play, a significant role in shaping our nation's history and future. We must never forget their sacrifices, dedication, and commitment to our country's well-being. As a nation, it is our collective responsibility to show support and appreciation to these brave individuals who have served us with courage, honor, and sacrifice, and the ones in active duty.
Not just on the national holiday of veteran's day, but every day. Their contributions are priceless, and it is our duty to never forget their sacrifices and remind the younger generation of their legacy. We must continue to honor our veterans, providing them with the support they need upon their return home while recognizing their contributions to society. They are a part of our history, our present, and our future.
Pulling For Veterans
We believe that education and awareness for veterans with PTSD is detrimental. Thats why Pulling For Veterans educates on after duty life and mental health for veterans.